Factinsect with top-ranking in startup competition
Next step: Startup Live Women's Competitions Finale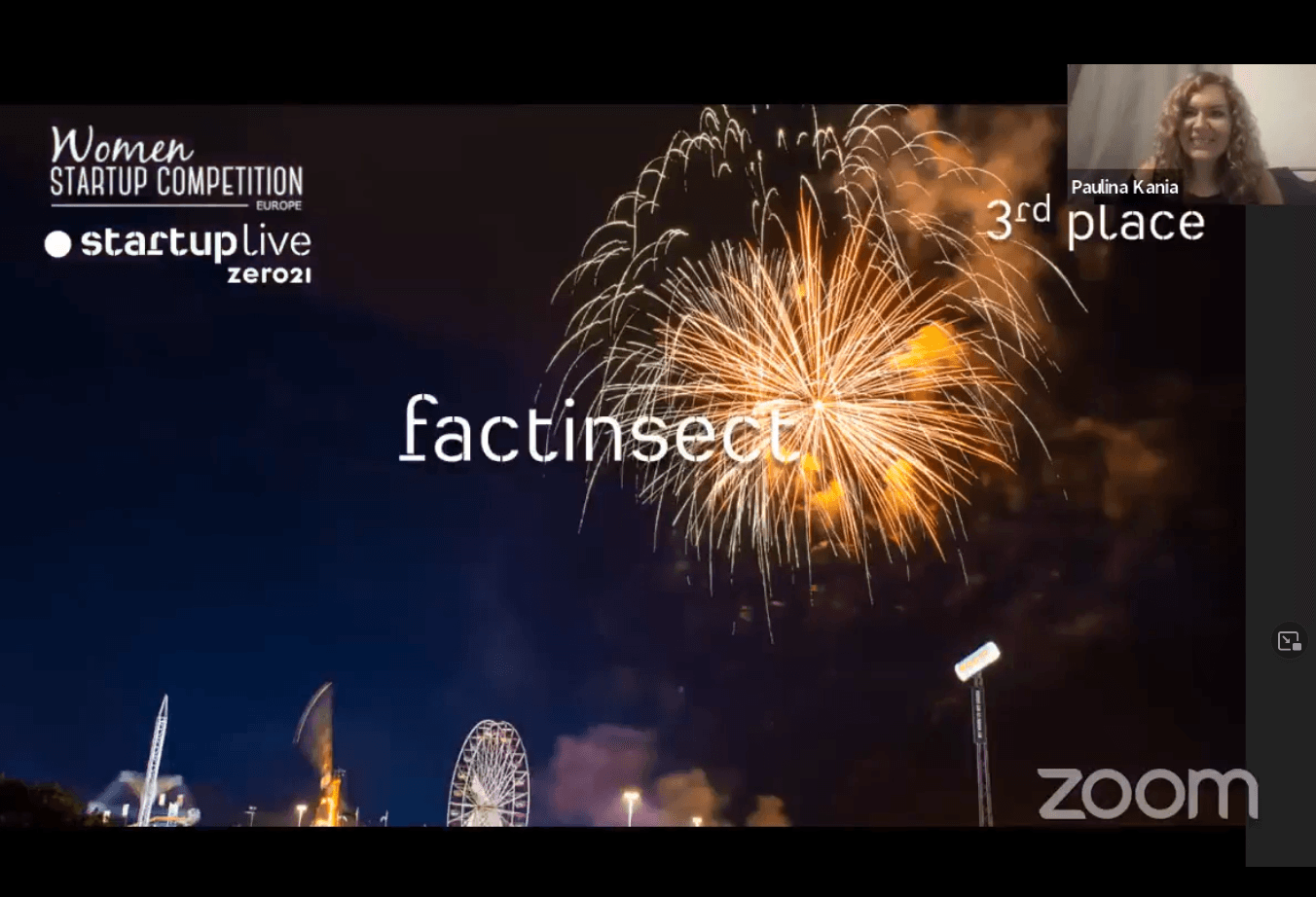 It was a tough competition, but Factinsect made it to third place in the Startup Live Women's Competition Semi-Finals. Due to the corona, the event was online only, but live for everyone to watch online.
What it was all about: Startups with great products and concepts, a capable team that is at least 50% female, and a pitch that catches everyone's attention.
Savvy, the financial literacy app, deserved their first place. Second place went to MediNav - an app that simplifies doctors' documentation duties.
As always, the online event was well organized and moderated by the wonderful Paulina Kania.
Off we go to the finals!
The next step for Factinsect is the grand finale of the Startup Live Women's Startup Competition. We are seriously looking forward to presenting our AI-based software for automated fact checking to an even larger audience.