Factinsect accepted into EU Media Futures
We're in one of the most important media accelerators on the continent!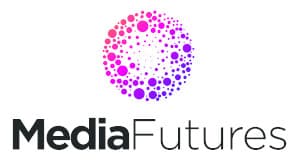 Media Futures is an EU program that promotes innovative solutions that deal with quality journalism, science communication, combating false news and manipulative content, and promoting the democratic process. We (i.e. Factinsect together with artist Christina Kapetaniou) were selected because of how our work contributes to solving the challenges the media industry currently faces.
Factinsect is a deep-tech startup that has developed a tool that uses artificial intelligence to check the credibility of text content from the Internet - this should be a well-known fact by now. By taking part in the Media Futures programme of the European Union, we have secured a place in one of the highest quality and most respected accelerator programmes in Europe. In the "Artist meets Startup" track we work together with Christina Kapetaniou from Thessaloniki, Greece. She is not only a charming person but a very talented painter who has studied and works in audiovisual art.
Fact check + emotions + gamification + art
With our "Factinsect Aquarium" we prevailed against more than 130 applications from 32 countries. What convinced the jury: The "Factinsect Aquarium" will make the results of the fact check - enriched with the emotions of the user - tangible artistically, visually, and with sound installations, thus adding a gamification aspect to the software. After the programme's start phase that will be lasting several weeks until the end of April, there is a further decision on participation in the second part of the program. In any case, we are incredibly excited about this honor and look forward to helping shape the future of Europe with Media Futures.
Link Tips: